Jim Byrnes 5" Disc Sander Review

By Phil Krol
Wheaton, Illinois

Jim Byrnes is the manufacturer of Byrnes Model Machines and is known for his 4" table saw (JimSaw) and thickness sander. They are built with the highest quality materials and precision craftsmanship. The new 5" disk sander is no exception. It weighs 15 ½ pounds and the rubber feet on the aluminum base are sure footed keeping the machine in place when in use. This eliminates the need to fasten it to your bench and makes it very portable. Below is a description of the components.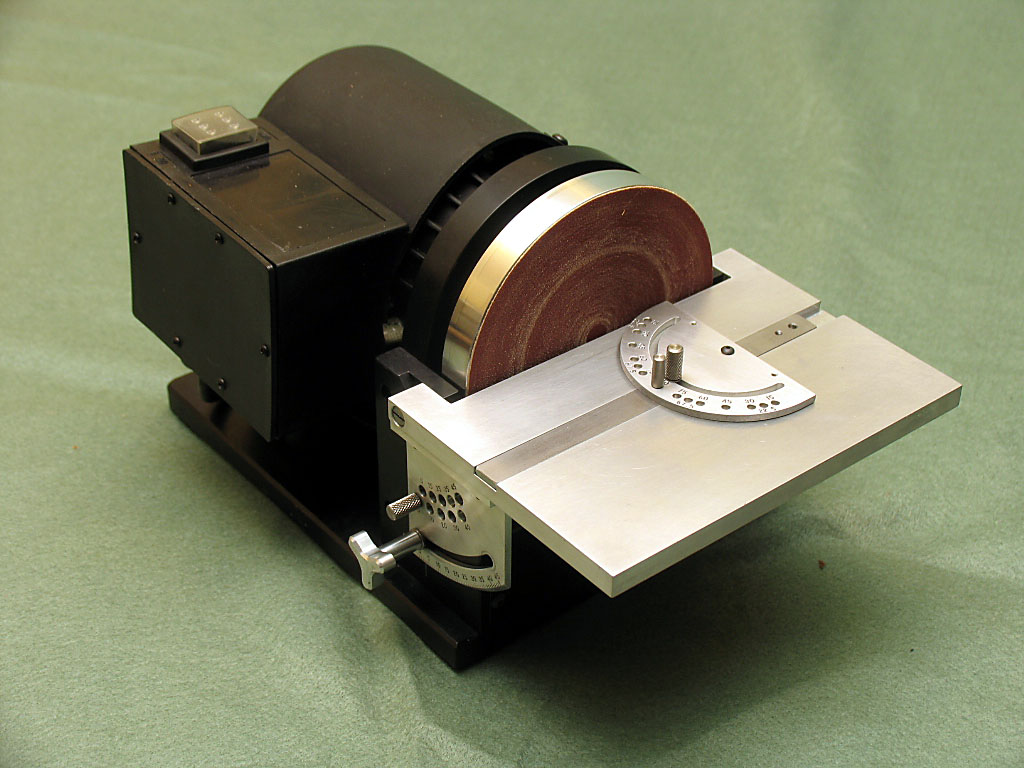 As seen above, the base is ½" aluminum. The table measures 7" W x 4 ¼" D x 3/8" thick and is attached to ½" uprights which are screwed to a 5/8" upright behind the disk which is screwed to the base with socket head machine screws. A shoulder on back of the disk slips on the motor shaft and is held with a 10-32 socket head set screw which takes a 3/32" hex key. The space between the disk and table can be easily adjusted by moving the disk on the motor shaft and the gap opened to facilitate changing abrasive. A fresh sanding disk can be installed without removing any components. Open the gap by loosening the set screw and moving the disk as far back as it will go. Then remove the worn disk and clean any residual adhesive with solvent. The new disk has a wax paper backing protecting the adhesive. This should be peeled back half way and fold down. Then slip the disk through the gap and stick exposed half. Then rotate disk so loose half of abrasive is at top, peel off rest of backing and stick. Adjust disk for desired gap and tighten set screw.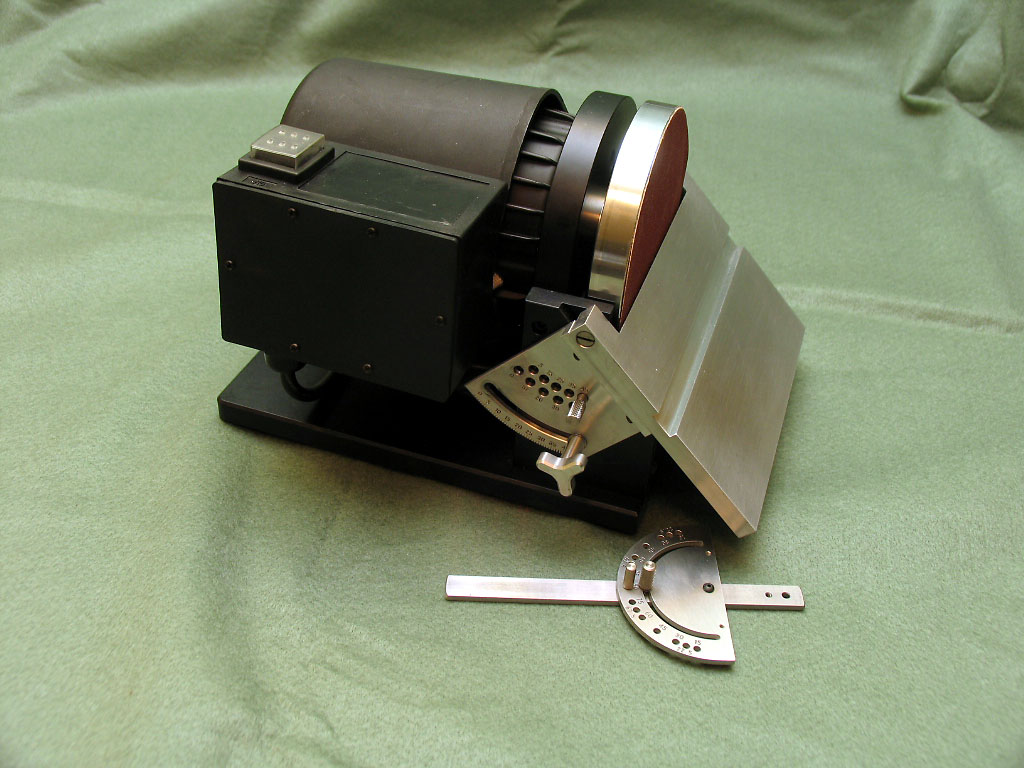 The miter cross slide is the same as used on the 4" table saw and is drilled for 15°, 22.5°, 30°, 45°, 60°, 67.5°, 75° and 90° locked in position with a pin. The same holes are repeated on the other side of 90°. The table tilt bracket is drilled for a pin to fix the angle from 90° down to 45° in 5° increments or anything in between by not using the pin.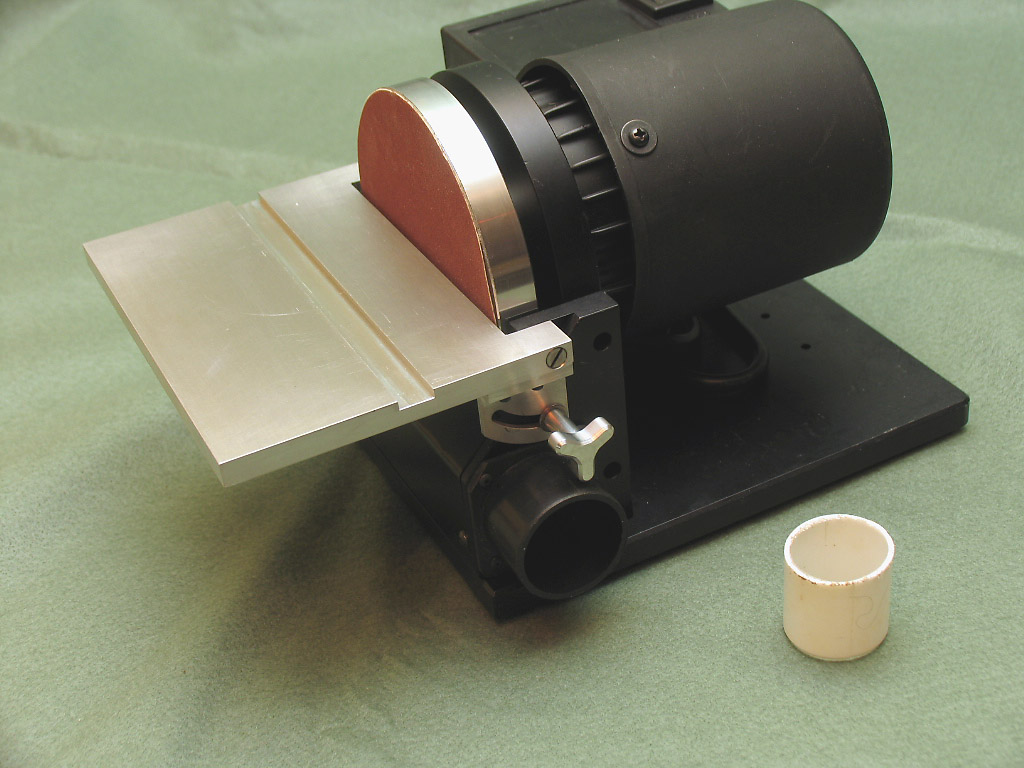 The dust collection box is below the table. The white sleeve is an adapter cut off from a plumbing tail piece (not included) and when inserted in the dust collection port makes a perfect fit for the smaller nozzles found on imported shop vacs such as a Fein which is the one I use. The motor rotation is clockwise so sanding on the downward side of the disk rotation pulls the dust down into the dust box and with the vac on dust removal is 100% effective. The motor will not accommodate a speed control; however, the aggressiveness of the abrasive can be managed by moving the work toward the center of the disk.
This is a very solid, high quality precision machine and a pleasure to use. I highly recommend it.